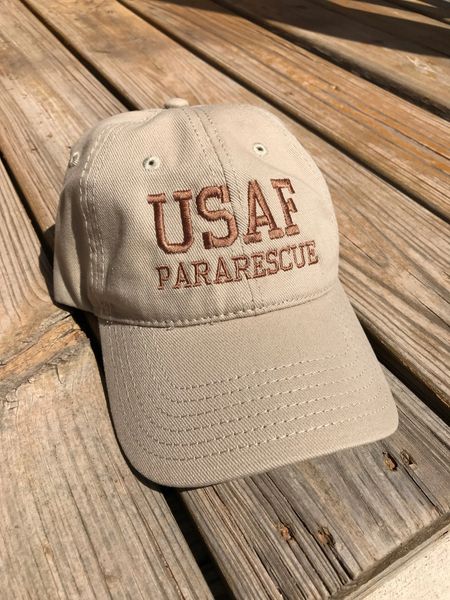 USAF Pararescue Hat
USAF PARARESCUE on the Front and you have several choices for the back.
You can have no feet, or feet with a combination of toes and with or without That Others May Live, or a blank back. 
Prices will vary based on your custom choices.
Otto Hat model 18-253 is 100% cotton and has a comfortable fit and a velcro adjustable strap.
This hat is great if you like a hat that is not rigidly structured.