USAF Combat Rescue That Others May Live Hat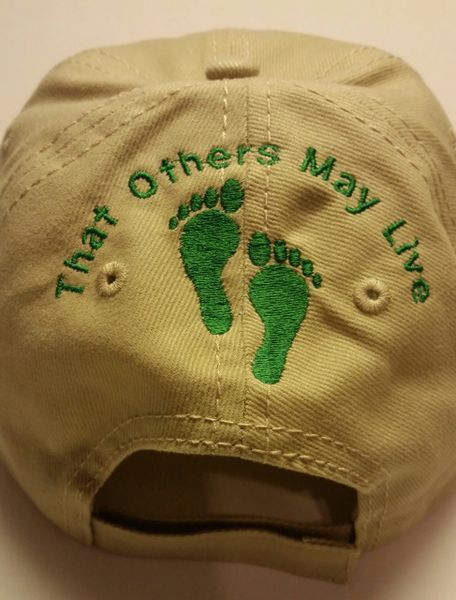 USAF Combat Rescue That Others May Live Hat
USAF Combat Rescue on the Front and That Others May Live and Green Feet on the back.
Two versions to choose from. You can choose to have feet with 5 toes or feet with 4 toes. 
Otto Hat model 18-253 is 100% cotton and has a comfortable fit and a velcro adjustable strap.
This hat is great if you like a hat that is not rigidly structured.