UH-1N Helicopter Rescue Vinyl Window Decal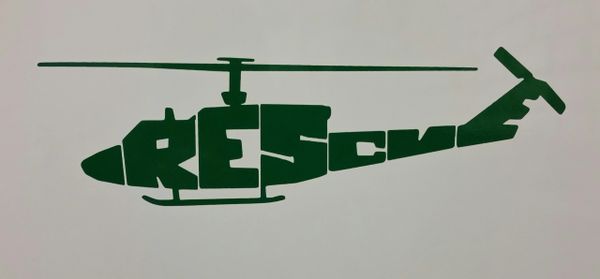 UH-1N Helicopter Rescue Vinyl Window Decal
9" x 3" UH-1N Helicopter - Rescue Vinyl Window Decal. Locally cut in Albuquerque, New Mexico and made from durable outdoor vinyl. Show your rescue pride by applying our decals to your car window or fiberglass motorcycle saddle bags or maybe to your took box.
If you are a fan or member of Air Force Rescue this decal is a must. I love how the word "RESCUE" is used to shape the helicopter. 
Available in white, dark green and green vinyl. Decal size is 9" x 3"
Use the drop down to select your desired color.