Pre-order Nation of Patriots NV, Charity Poker Run T-Shirt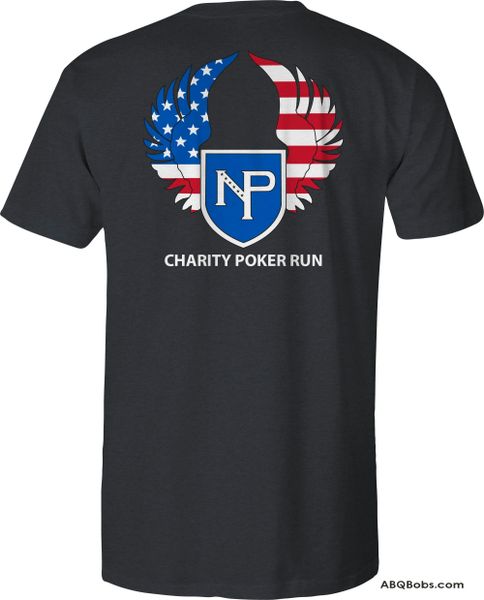 Pre-order Nation of Patriots NV, Charity Poker Run T-Shirt
This design is being offered through 31 March 2020 and will ship on or about 17 Apr 2020.
A portion of the proceeds from the sale of these shirts will benefit injured veterans and their families via Nation of Patriots, Nevada. The Wings image will be on the back and Nation of Patriots, Nevada logo on the Front Left Chest.
Shirts are available in men's or women's in Dark Heather. These shirts are 60 percent cotton and 40% polyester.
Our shirts are printed in the USA by an Air Force Veteran. He may be an old Ammo Troop but he screens great shirts.