Month of a Thousand Green Feet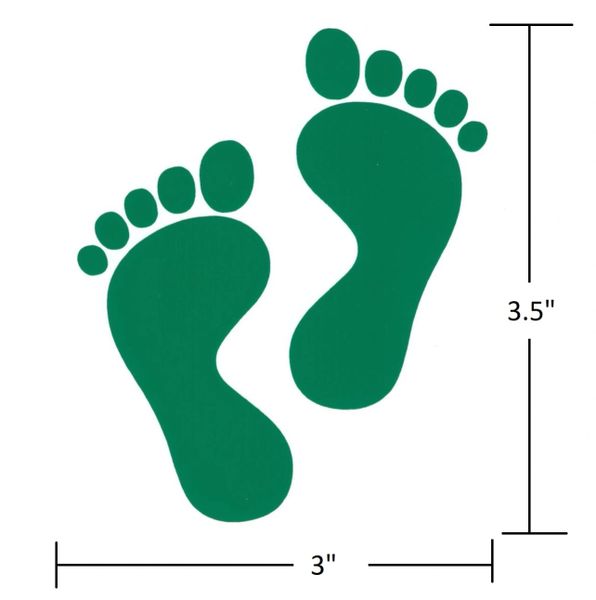 Month of a Thousand Green Feet
Purchase 5 and get 1 free!!  These decals are approximately 3.5 inches tall and 3 inches wide.
We've designated September the Month of a Thousand Green Feet and this pricing is available only for the month of September 2018.
United States Air Force USAF Combat Search and Rescue CSAR Jolly Green Giant Green Feet Decals. These are locally cut in Albuquerque, New Mexico and made from durable outdoor vinyl. Show your rescue pride by applying these decals to your car window or fiberglass motorcycle saddle bags. 
Use the drop down menu to choose number of toes versions. Regular 5 toes on each foot, Old School 4 toes on each foot, 56th RQS with 5 toes on the left foot and 6 toes on the right foot, 66th RQS with 6 toes on each foot.