Green Feet Flag That Others May Live Face Mask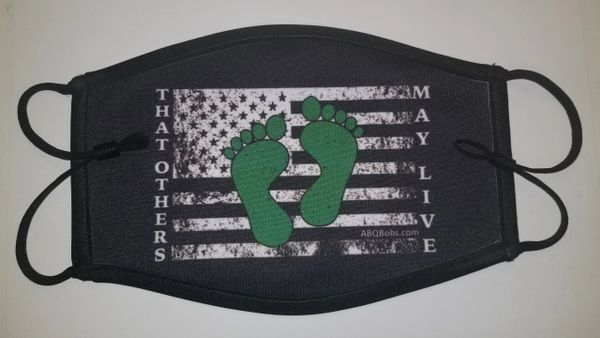 Green Feet Flag That Others May Live Face Mask
DISCLAIMER: The blank masks we use to create these designs are manufactured in China but the image printing onto the mask is done in the U.S.
These masks have a piece that is added to the ear loop to allow for easy adjustment. These are a polyester single layer mask.
Currently these are only available in Large and Small and in a black or maroon background. We are working to get the maroon background created and offered soon. NOTE: Due to health reasons our face masks are none refundable. 
Please allow 3 weeks for delivery as we only make these as we need them and we do not stockpile more than a few,  
Use the Contact Bob link if you have questions